Jackie's blog ………….Stories about life, food, random happy thoughts, and other fun stuff.
Well hello world……………  I've started my blog. I've been threatening to do this for a very long time, but it was Gillian Killen (www.lifestyledesigners.co.uk) who 'shamed' me into taking action – so thank you Gillian. ……………. Jackiesblog.com is my happy place, my passion; it covers everything that is fun and stylish. I hope you enjoy reading it, as much as I enjoy writing it.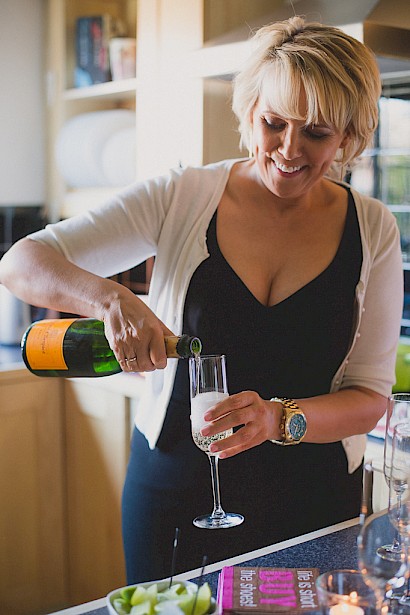 I'm a professional blogger and freelance writer. I live in Belfast and have a curious mind. My life is about family, friends, love, and sharing.  I am often to be found, sitting in a coffee shop (or favorite restaurant), updating journals that I've kept for 20 years. I have an unhealthy love of stationery (especially spiral bound notebooks from Ordning & Reda), and spend way too much time in bookshops.  I enjoy reading glossy magazines, eating out and discovering new places (most of which you'll read about here). I delight in making lists, and organising events.  My drink of choice is champagne, but I'm more likely to be found sipping a nice cold glass of Sauvignon Blanc, or celebrating with a Pear Drop Martini (never tried it? -  trust me, it's fab).  I dream that one day I will master  a capsule wardrobe. I like anything pink, Jo Malone candles, anything from The White Company (especially their 400 thread count linen). The list goes on……. (told you I like lists). 
My site is full of wonderful stories and fabulous finds. I shall be chatting about things I want, have, need or dream of….. If there's something you think I should look at then please get in touch jackie@jackiesblog.com. So please, have a browse,  say hello by leaving a comment.